BBC
BBC Blackflash
Contact us at 1-800-663-4657 for a quote
Description
Description
BBC Black Flash
Introduced in 1982, the Black Flash has become the preferred flash/cure unit in the screen print industry. Consistent heat radiation over the entire element surface ensures every print is properly flashed or cured. And we sell a wide range of sizes, wattages, and voltages. Made to last, the Black Flash is built to be your all purpose dryer for many years.
Different Models: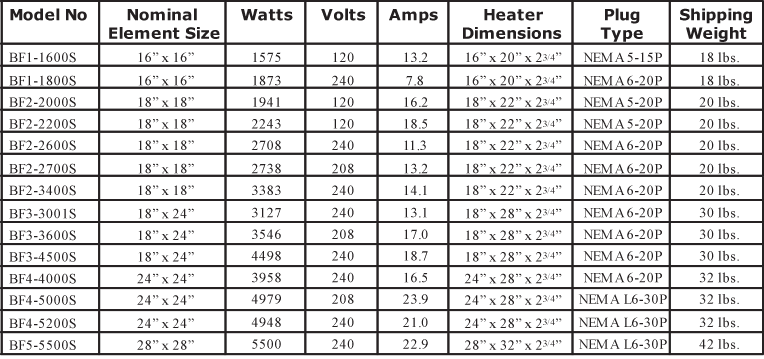 Ships from Canada. The Screen Print Store.ca is Canada's source for screenprint ink, screen print supplies, screenprinting equipment and all your silkscreen needs.
Reviews
Reviews (0)
Be the first to review this product.
Additional Info
Related Products